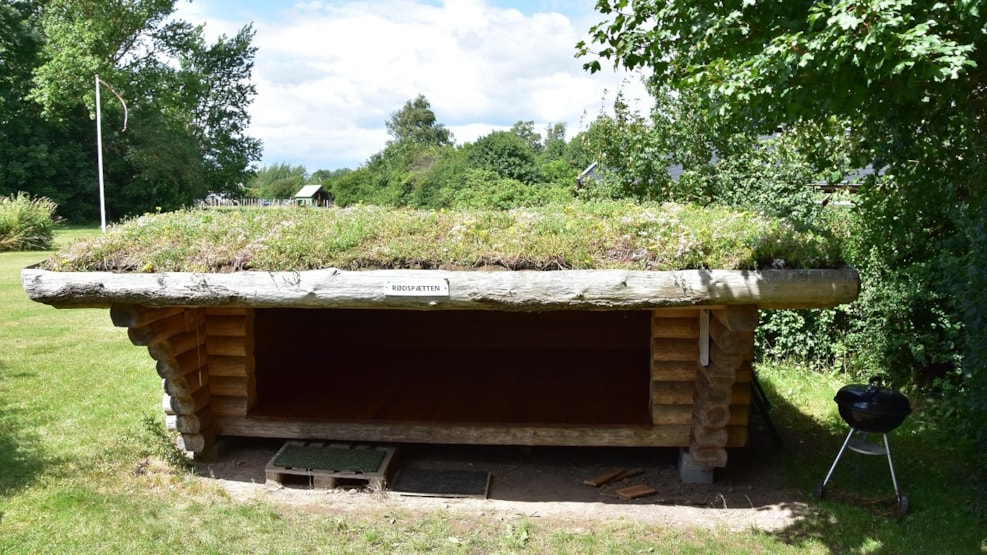 Shelter site - Langø Cykelcamping
Explore the Nakskov Fjord nature park while staying at this lovely fishing village called Langø. The shelter and tent site is located in a big green area, where there's lots of space for fun and games. There is a petanque and krolf field, with freely available equipment stored nearby, a large playground, a bicycle pumping station, a grill site, and a picnic bench with roof attached where you can eat your dinner or lunch when it's raining. Aside from that, you can experience the cultural environment in the village, and enjoy the area's breathtaking nature.
Make sure to plan your shopping before you get here; there's a grocery store in the village Vestenskov located 8 km from Langø, and otherwise you have to take the trip over to Nakskov to go shopping. Nakskov is about 13 km from Langø. The Langø locals sell firewood on the address Fjordvej 3E, where the specialty store Tangladen is located. They also sell locally produced honey and sweets, as well as handcrafted art.
Read more about Langø Cykelcamping's tent and shelter site on Book en Shelter.
Get access to exciting outdoors adventures on the Naturlandet app.
VisitLolland-Falster © 2023