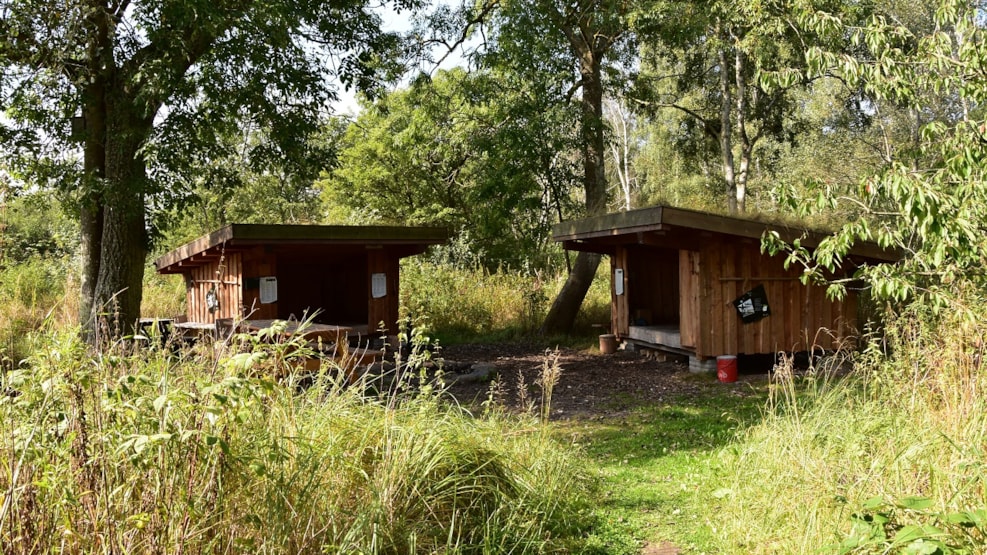 Shelter site - Lyttesholm Naturcenter
Amongst the trees just west of the Lyttesholm nature center, you'll find this cozy little shelter site. There is a pleasant and intimate atmosphere thanks to the surrounding greenery. The volunteers at the nature center have prepared excellent facilities on the site, such as mosquito nets, a campfire site, picnic benches and lots of interesting details. For example, they've even put clothes hooks in the shelters! Behind the shelter site, there is a nice well-functioning primitive toilet.
This site consists of 2 shelters, it is not permitted to set up tents in the area.
If you need to restock on groceries, then you can shop at the local grocer in Errindlev, about 7 km from Lyttesholm. If you're continuing towards Rødby, then it's a 10 km trip from this site.
VisitLolland-Falster © 2023