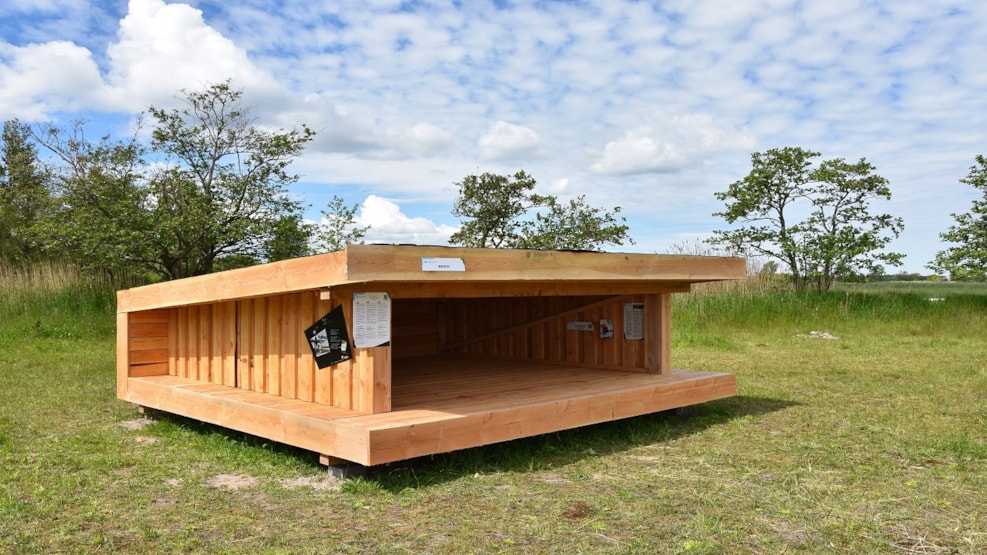 Shelter site - Marielyst Familiecamping
In one of Denmark's most visited tourist areas, only 800 m. from the endless sandy beach and close to Marielyst town center, lies this corner of Marielyst Familiecamping this fine shelter site. Here there is plenty of space and exciting activities for the whole family.
The shelter site consists of 2 spacious shelters where there is room for 5 people in each.
The shelter site is situated in a nice and undisturbed corner of the campsite with its own fire pit, surrounded by beautiful and peaceful nature. In addition, there is access to high quality facilities: Toilets, shower, kitchen, drinking water, playground, ball field, dog park, swimming pool and more.
Read more about Marielyst Familiecamping shelter site at Book en Shelter. See also a full overview of Naturlandet Lolland-Falster's many shelter sites here.
Get access to more exciting outdoor experiences in Naturlandet's app.
VisitLolland-Falster © 2023