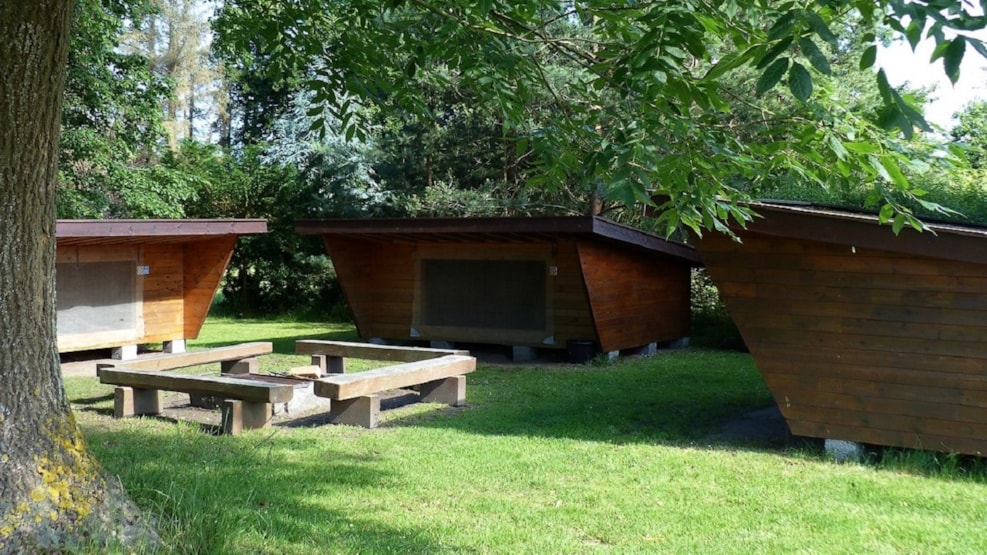 Shelter site - Næsby Strand
In the corner of the large garden behind Næsby Strand Natur- og Friluftscenter, you'll find this lovely shelter site. Only one of the 3 shelters can be booked online, as the others are kept open to active outdoors tourists who tend to arrive on short notice. The shelters have mosquito nets, and there is a nice campfire site between them.
The east side of the nature centre has two toilets and drinking water available that are accessed from outside. If guests are using the nature centre, then please show consideration and be as unobtrusive as possible by walking along the edge of the lawn. The shelter and tent site is accessed through the trail next to the small tourist information centre on Rolandsvej, which has information about attractions in the area. Free wifi is available on the site, and there is a charging station in one of the toilets.
If you need to shop groceries, then the closest option is the local grocer in Vestenskov, approximately 5,5 km north of Næsby Strand.
Read more about Næsby Strand Natur- og Friluftscenter's tent and shelter site on Book en Shelter.
Get access to exciting outdoors adventures on the Naturlandet app.
VisitLolland-Falster © 2023