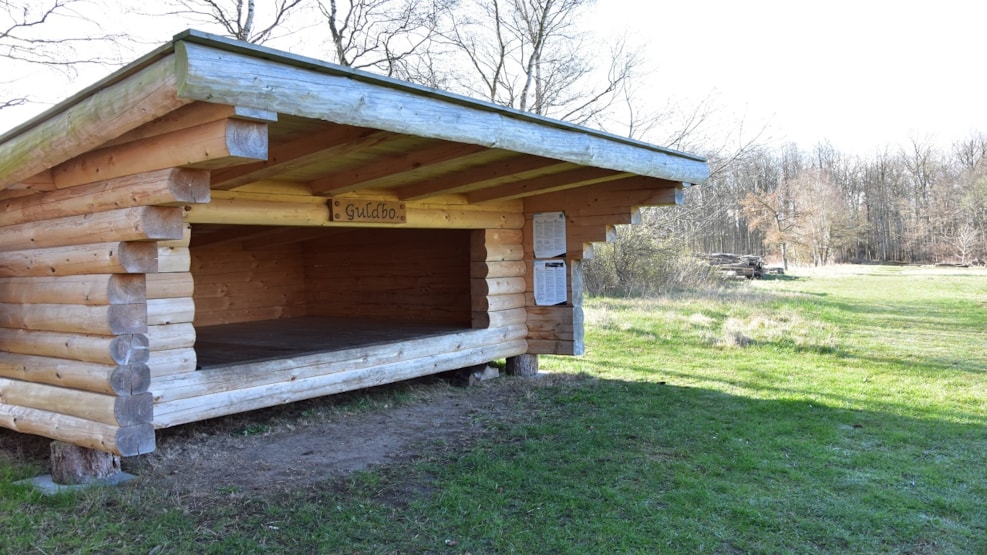 Shelter site - Ovstrup Spejdercenter
Spend the night at the edge of Ovstrup forest on central Falster. Enjoy the peace and quiet, and the beautiful nature.
The shelter site consists of 2 shelters with space for 5 persons in each. There is a spacious tent site available as well.
This site is located at the edge of Ovstrup Forest, overlooking a small newly established lake, where there is a good chance to spot deer and other animals. There is a campfire site, and access to shower and toilet, where there is also drinking water and charging access, as well as a covered dining area. There's great access to the woods if you fancy walking, cycling and horseback riding. Horses are welcome to stay at the shelter, but you'll need to bring your own portable pen.
There is a 2 km long family-friendly nature trail in the area with signs about Danish nature, as well as exciting ideas to help you contribute with improving biodiversity.
Read more about Ovstrup Spejdercenter shelter site at Book en Shelter. See also a full overview of Naturlandet Lolland-Falster's many shelter sites here.
Get access to more exciting outdoor experiences in Naturlandets app.
VisitLolland-Falster © 2023