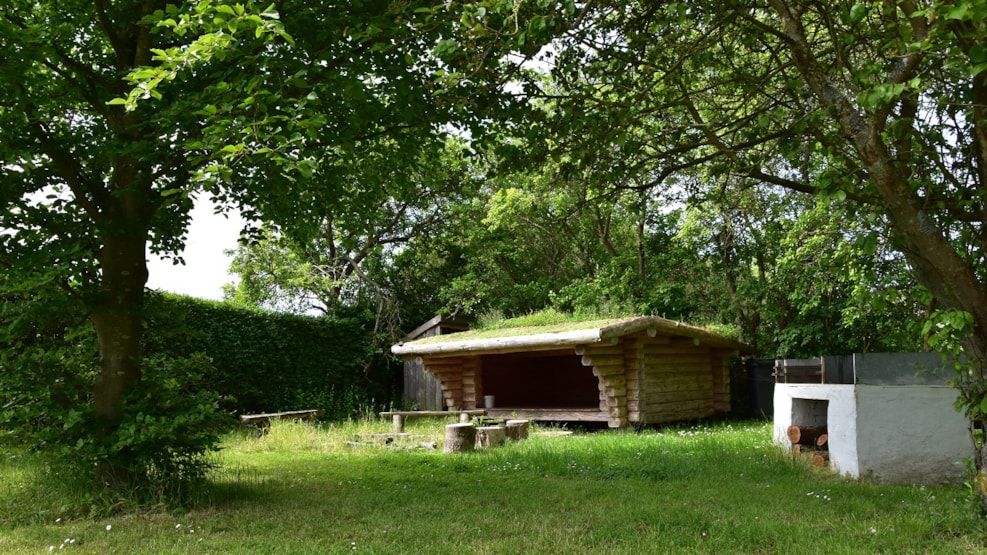 Shelter site - Polakkasernen
At the edge of the village called Tågerup, you'll find the museum, Polakkasernen, which is dedicated to the local history. In the corner of their backyard, they have a nice little shelter site surrounded by trees and other greenery. The site has one shelter, a nice campfire site, a grill and a primitive toilet, and there are several picnic benches available in the garden. Past the trees there's nothing but fields and more nature, so you can expect to enjoy a peaceful and quiet stay with just the sounds of nature as soundtrack.
This site consists of 1 shelter, it is not permitted to set up tents in the area.
If you need groceries, then the nearby village Errindlev has a nice village-run grocery store. The trip down to Rødby is only 6 km if you want more grocery options.
Read more about Polakkasernen's shelter site on Book en Shelter.
Get access to exciting outdoors adventures on the Naturlandet app.
VisitLolland-Falster © 2023