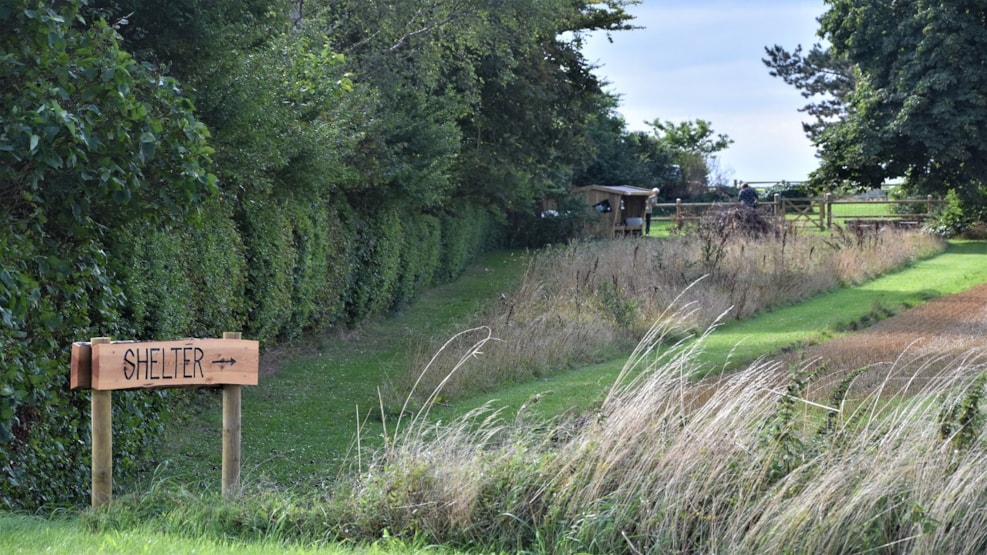 Shelter site - Saltvig
In an undisturbed corner of a private garden on beautiful North Lolland you will find this fine shelter site just 1.5 km from the beach. The area invites you for lovely walks and bike rides in the idyllic countryside.
The shelter site consists of a shelter for 4 overnight guests. There is also a tent pitch next to the shelter. A maximum of 8 people can stay in tents on the site.
The facilities are excellent; there is electricity available directly in the shelter, an adjustable fire pit, drinking water and a camping toilet available.
There is a bus stop 150 metres from the shelter, where you can catch a bus to Maribo, Bandholm and Kragenæs. Check Rejseplanen for departure times.
If you need to buy groceries, then Dagli'Brugsen in Stokkemarke is your nearest option, about 6 km from the shelter. The distance to Dodekalitten and Kragenæs is about 7 km.
Note: Access to shelter site after Birketvej 259 in westbound direction. There is no access from Saltvig Hovvej 28.
Read more about Saltvig shelter site at Book en Shelter. See also a full overview of Naturlandet Lolland-Falster's many shelter sites here.
Get access to more exciting outdoor experiences in Naturlandets app.