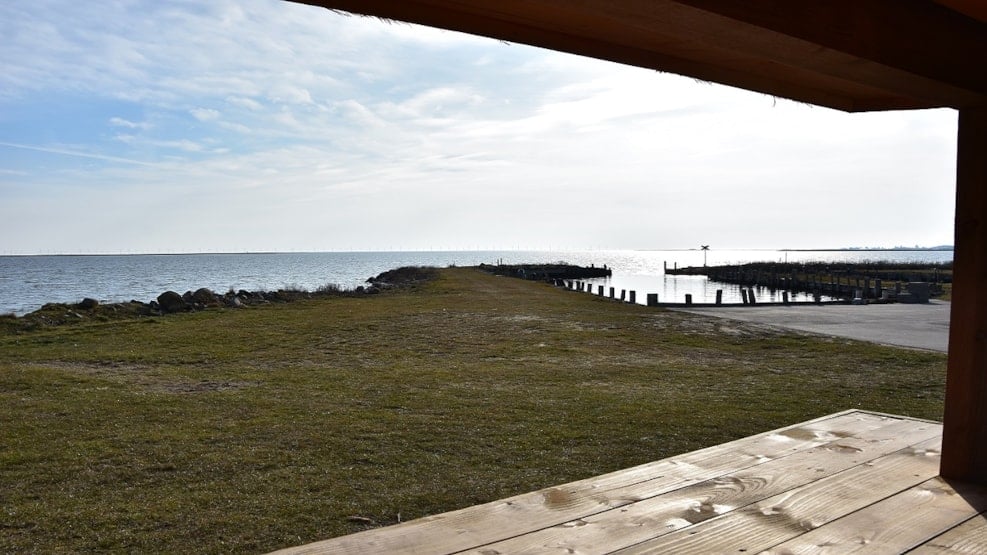 Shelter site - Sandager Havn
Enjoy the beautiful ocean view while you sleep here! The shelter site is located right on the water's edge, undisturbed in a corner of the harbour area, and has a fantastic view of the waters called Smålandsfarvandet. Relax to the soundtrack of the crashing waves as you sleep soundly in your sleeping bag.
The shelter site consists of a shelter with room for 5 overnight guests.
There is a campfire site with a bench directly adjacent to the shelter site, as well as the opportunity to use the harbour's great facilities, such as toilet, drinking water, electricity and a kayak pier.
If you need to do some shopping, Olsens Kiosk and Købmandsgården are located in Øster Ulslev, just 5 km north of Sandager Harbour. In addition, it is a little less than 9 km to the village of Errindlev, which has a community grocer that's open every day of the week.
Read more about Sandager shelter site at Book en Shelter. See also a full overview of Naturlandet Lolland-Falster's many shelter sites here.
Get access to more exciting outdoor experiences in Naturlandets app.
VisitLolland-Falster © 2023