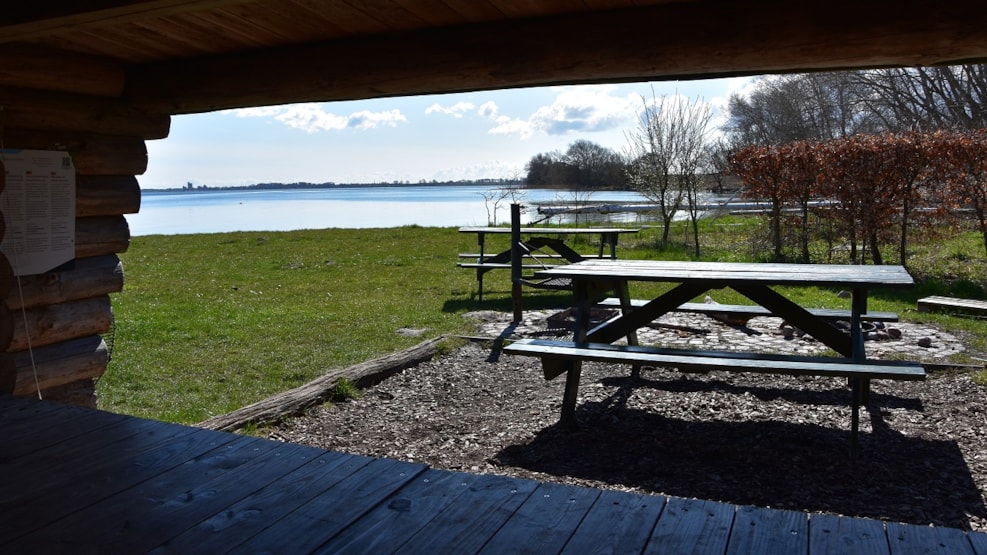 Shelter site - Sortsø Fritidshavn
Along the north coast of Falster there is a lovely little harbour called Sortsø Fritidshavn. The harbour is idyllically situated with a direct view of Bogø island and the Faroe Bridge. Enjoy the tranquil peace and perfect water for swimming, rowing and sailing.
The site consists of one nice little shelter with room for four people, and a spacious tent site. 
Isolated in a corner of the harbour, there is a cosy little shelter and spacious tent pitch. There is a fire pit and firewood, power sockets for charging, a lunch pavilion, toilet and hot shower facilities.
Enjoy some fresh fish! Sortsø Røgeri og Fiskeudsalg smokery and fish shop is located at the entrance to the harbour, so there's plenty of opportunity to grill fish for dinner or snack on freshly fried fishcakes.  Grocery shopping is available in Stubbekøbing, which is just 7 km southeast of Sortsø.
Read more about Sortsø Fritidshavn shelter site at Book en Shelter. See also a full overview of Naturlandet Lolland-Falster's many shelter sites here.
Get access to more exciting outdoor experiences in Naturlandet's app.
VisitLolland-Falster © 2023