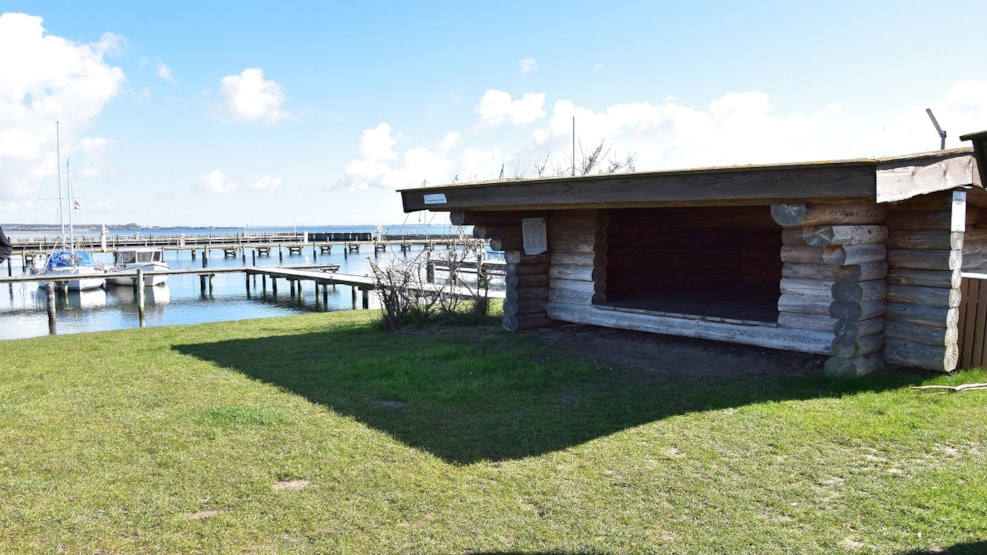 Shelter site - Stubbekøbing Havn
Visit the fine shelter site in Stubbekøbing's idyllic harbor on Falster's north coast. The shelters are located right down to the boats in the harbor, where it is also possible to rent bicycles.
The shelter site consists of two shelters in which there is room for 3 and 4 guests, respectively.
There are also benches and tables and a small playground at the shelter site, so bring the grandchildren along for the ride. They only cost extra if you pass the café Fiskebrættet, and get tempted to buy ice creams. At the pier, the ferry Ida can take you to Bogø from May to September each year.
Stubbekøbing has several cafés, restaurants and grocery stores.
Read more about Stubbekøbing Havn shelter site at Book en Shelter. See also a full overview of Naturlandet Lolland-Falster's many shelter sites here.
Get access to more exciting outdoor experiences in Naturlandets app.