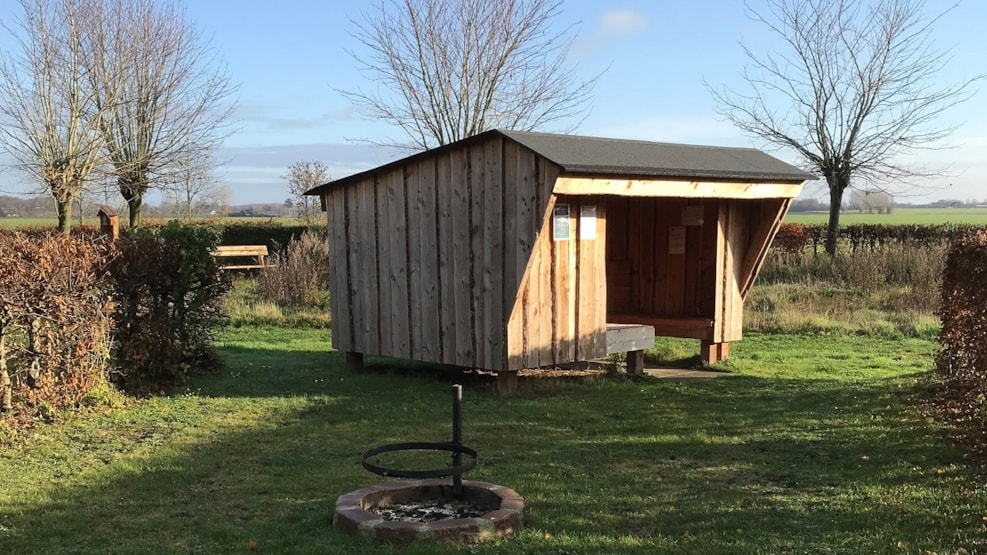 Shelter site - Utterslev
In the middle of the peaceful village of Utterslev, there are 2 nice shelters, one of which is handicap accessible. The shelters are located in the corner of a green leisure area, and have a nice view of the open fields surrounding the village. The area is planted with apple trees, and an old tjua where the children play. There are several tables and benches around the area, as well as campfire sites attached to each shelter. Additionally, there is a large grill hut too. Exercise equipment has been installed nearby, for both visitors and locals to enjoy. The area has the appearance of a natural plot of land where insects and flowers thrive, with well-trodden paths.
Next to the shelter site there is an old railway road, now called "Energistien", which runs all the way to Horslunde. If you follow the big roads, then it's about 3,5 km to Horslunde, where you can shop groceries if needed. 
Read more about Utterslev's tent and shelter site on Book en Shelter.
Get access to exciting outdoors adventures on the Naturlandet app.