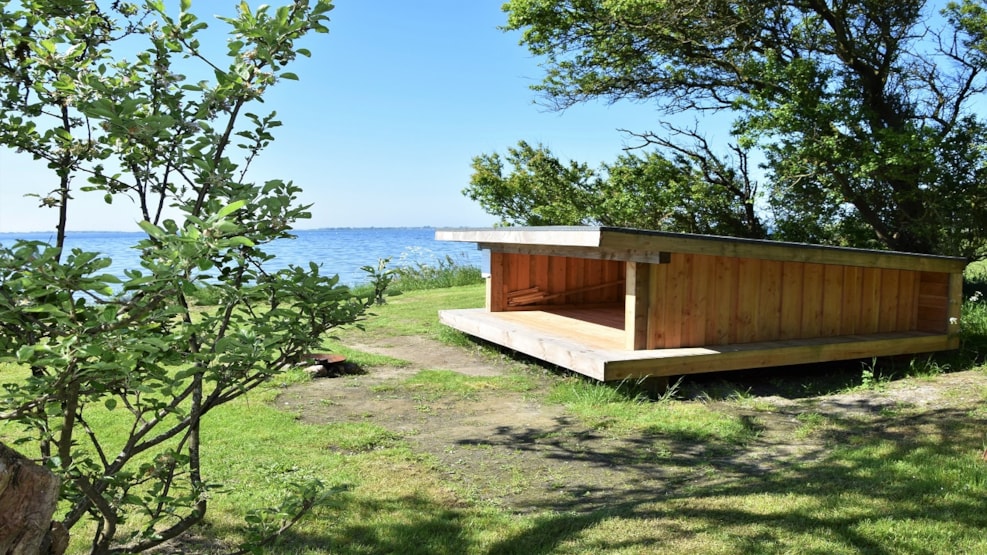 Shelter site - Vejlø
In the middle of Naturpark Nakskov Fjord you can spend the night on the uninhabited island of Vejlø. Here you get a very special experience with the wildlife up close and the water's edge a few meters from the shelter.
The shelter site consists of a shelter with room for 5 guests. It is also possible to spend the night in a tent on the lawn next to the shelter.
Enjoy the view across the Nakskov Fjord nature park and connect with the local wildlife. Vejlø has primitive facilities, but offers lovely beaches and walks. There is a toilet, drinking water and charging access nearby on the island.
Read more about Vejlø shelter site at Book en Shelter. See also a full overview of Naturlandet Lolland-Falster's many shelter sites here.
Get access to more exciting outdoor experiences in Naturlandets app
VisitLolland-Falster © 2023