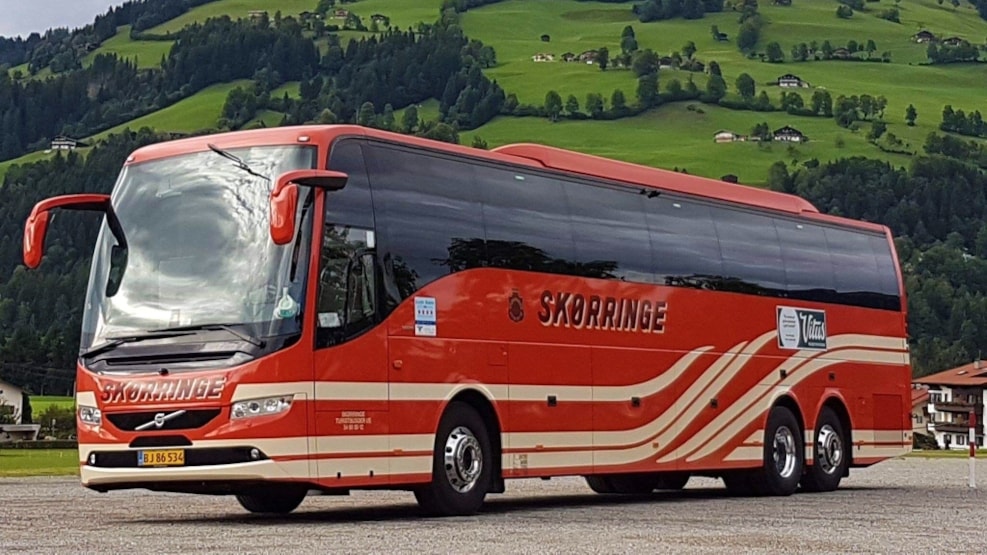 Skørringe Turistbusser I/S
At Skørringe Turistbusser, we guarantee quality and good service. We have more than 70 years of experience with coach tours and travelling both in Denmark and abroad for shorter and longer travels.
Skørringe Turistbusser carries out all kinds of tourist driving – from private groups to clubs, schools, institutions, sports clubs and many more. We drive from Lolland to all of Europe.
We offer driving for handicapped/wheelchairs: Our mini busses are all designed for driving with wheelchair users.
We are located in Skørringe on Lolland, where we have our office, top modern workshop and garage, and car wash. We only use experienced and skilled drivers and modern tourist busses.
Quality and good service have always been the keywords in our business, and we make sure that our customers are in the centre from start to finish. You can drive safe and sound with us!
We look forward to helping you with your next coach tour and/or travel.
For more information, please visit our website www.skoerringeturistbusser.dk
or call us at +45 54 60 80 12.
Get an offer for your next coach tour right here: Webtour booking