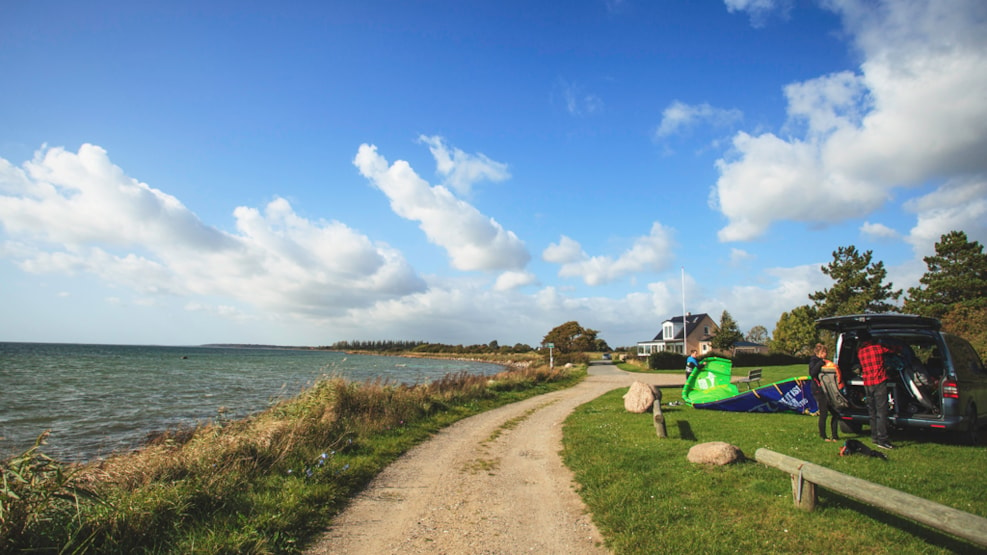 Surfspot: Holten Strand (Vantore)
By Holten Beach there is a wooden pier. However, you surf from the coast. Large area of shallow water perfect for beginners. You have to be aware of stones. Vantore is suitable for the whole family.

Directions:
Nykøbing - Nysted road no. 297, drive towards Vantore on Eskemosevej, follow the road all the way to Vantore (Billevej), at the end of the road turn left towards Holten at Vantorevej - follow the signs towards Holten (on Kørsledsvej, and next to Holtevej).
From the town of Nysted drive by Wichmannsvej, then towards Vantore on Bomstræde and follow Vantorevej to Kørsledsvej and Holtevej. 

Wind directions:
SE - S - SW - W - NW.
Facilities:
tables/benches, Parking, toilet, Tent site (primitive), barbeque area
VisitLolland-Falster © 2023