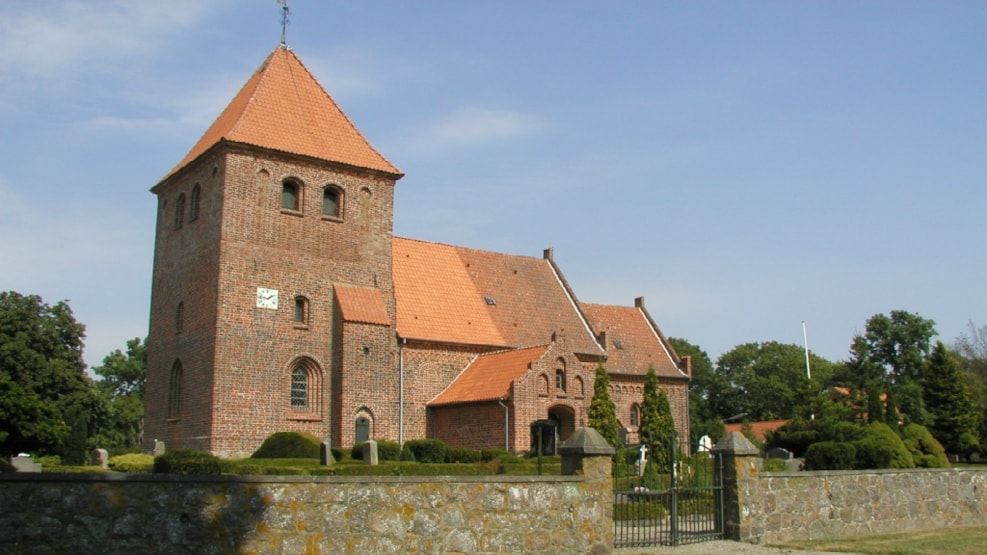 Tågerup Kirke
Consecrated to Our Lady Tågerup Church is one of the most important churches in Sydlolland.

Famous because of its frecos made in the end of the 14.century.

The eastern wall of the choir has a beautiful pietagroup.

A font made of marble from Gotland.

The crucifix in the choir from about 1274.

By the outer wall there is a runic stone with the inscription: Øjsten`s sons erected this stone after their brother Spæle, skipper at Esben Næb.
VisitLolland-Falster © 2023