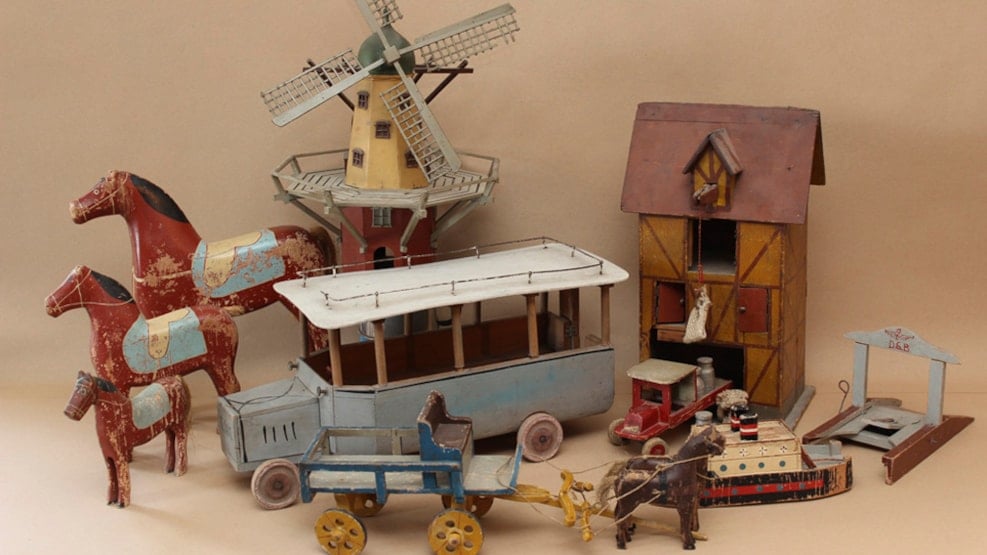 Toy Museum Nykøbing F.
At the Toy Museum you can see a wide selection of toys that children have played with down through the ages.
The collection, which covers the period 1840 to the 1970's, includes many exciting exhibits such as dolls, doll prams, teddy bears, model trains, cars, castles, tin soldiers etc.       

There are toys that were manufactured in Danish prisons under the name "Dansk Legetøjsfabrik" (Danish Toy Factory - Flagmærket brand) from 1905 to the middle of the 70's together with products dating back to the beginning of Lego.

In addition, there is also a collection of children's clothes and costumes as well as outdoor toys, such as toboggans, bicycles etc.
It is also possible to take a tour of the old Mill that dates back to 1816.   
VisitLolland-Falster © 2023