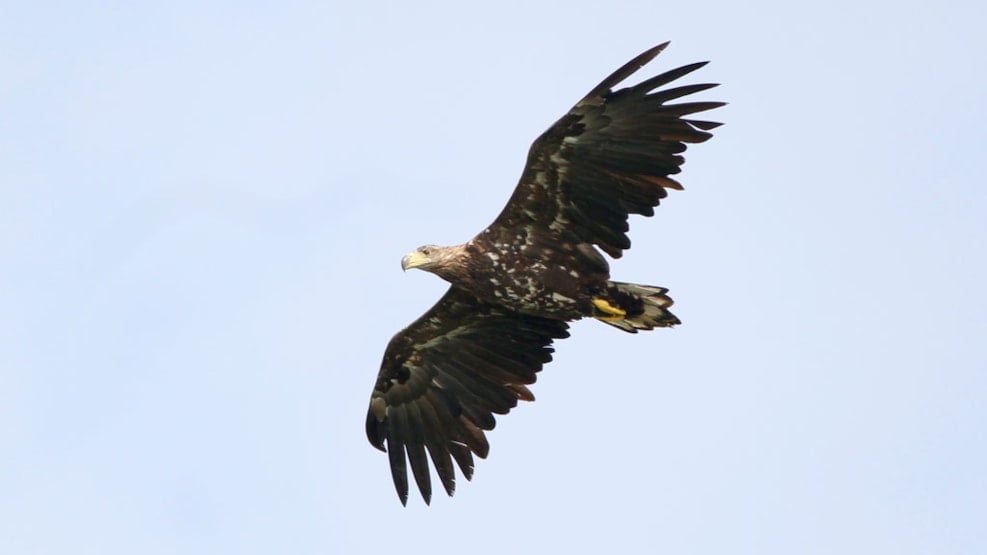 Unique bird life
The Maribo Lakes Nature Park is a unique nature reserve that is home to a wide variety of flora and fauna, and its birdlife also makes it a natural area of international importance.
The Maribo Lakes Nature Park is situated in a magnificent manorial landscape and surrounded by fields, meadows, bogs and woodlands. The opportunity for great experiences awaits all those with an interest in birds and nature.
Experience the ospreys or the impressive white-tailed eagles, which are known to be choosy when it comes to selecting their residence. In 1995 and after a 100-year absence, the white-tailed eagle was reintroduced to Denmark as a breeding bird at the Maribo Lakes, and it can now be seen in the area all year round, while the ospreys are only there between April and September.
The area is also home to large flocks of greylag geese, the common pochard and all four Danish species of grebe. The grebes live in all of the Maribo Lakes, and there are good opportunities to observe them among the reeds.
The many routes around the lakes invite you to explore nature both on land and by water – on a bike, in a kayak or on the Anemonen tour boat (from May to September).
Find the area's routes in the Naturlandet app here.
Find inspiration for more unique nature experiences on the South Sea islands here.
VisitLolland-Falster © 2023