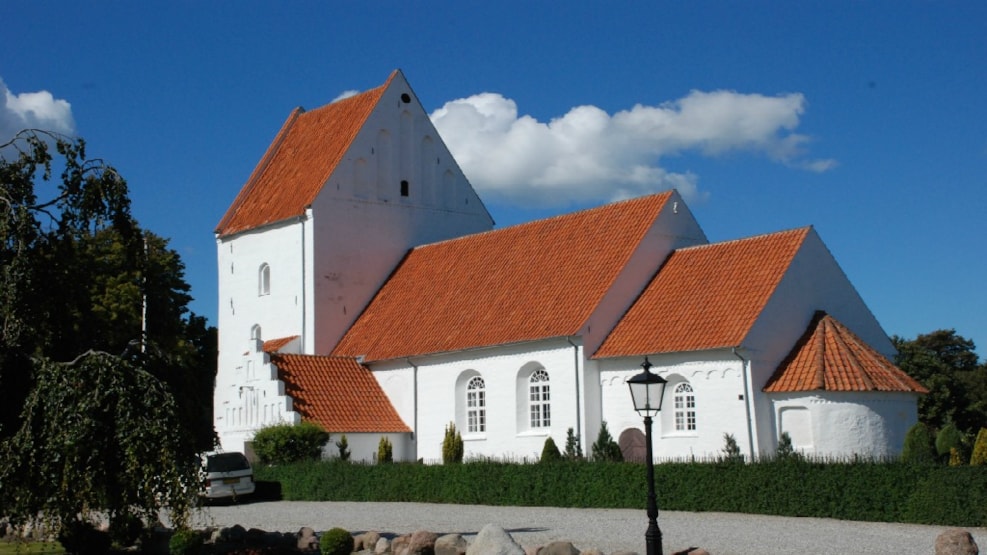 Utterslev Kirke
Utterslev Church has a half-circled apse, as well as a tower, a vestry decorated with beautiful blinds. The altarpiece has a very nice frame made of oak tree.

The original middle part of the altarpiece has been removed and replaced with Jesus Christ?s painting made by Dorph. The pulpit is a carving from 1628.

Contact the gravedigger at the churchyard except on Mondays.

The keys to the church can eventually be borrowed from the rectory.
VisitLolland-Falster © 2023