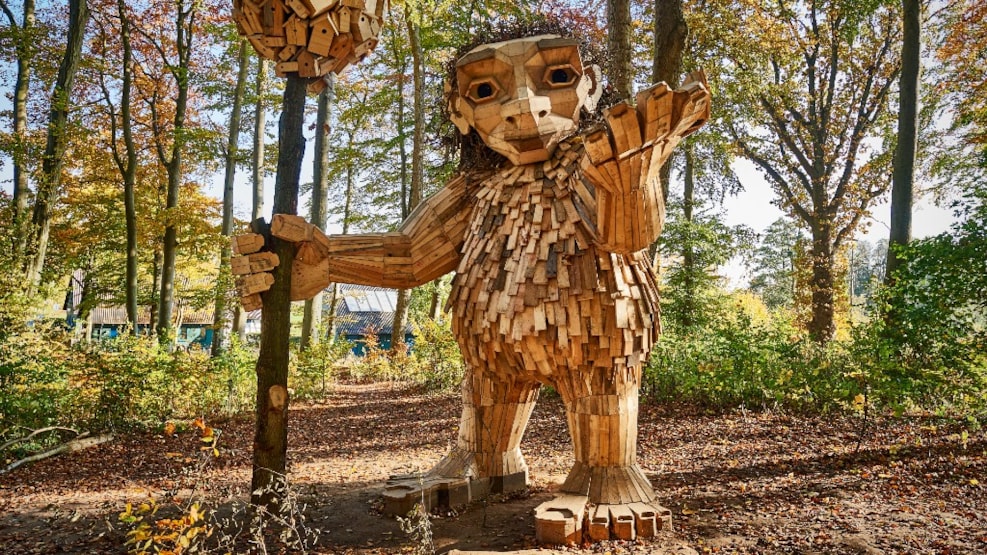 Frie Vilje
Have you ever met a 5 metre tall troll? Experience the unique forest troll, Frie Vilje, in the scenic surroundings of Bangshaveskoven in Maribo.
The Forest Troll, Frie Vilje, is made from recycled wood by artist Thomas Dambo. Thomas Dambo is known for building artworks in recycled materials and has sculptures in the USA, Canada, Mexico, Puerto Rico, Belgium and South Korea.
You'll find the forest troll close to Maribo Open-Air Museum and Maribo Lakes Nature Park , which is also worth a visit.
VisitLolland-Falster © 2023