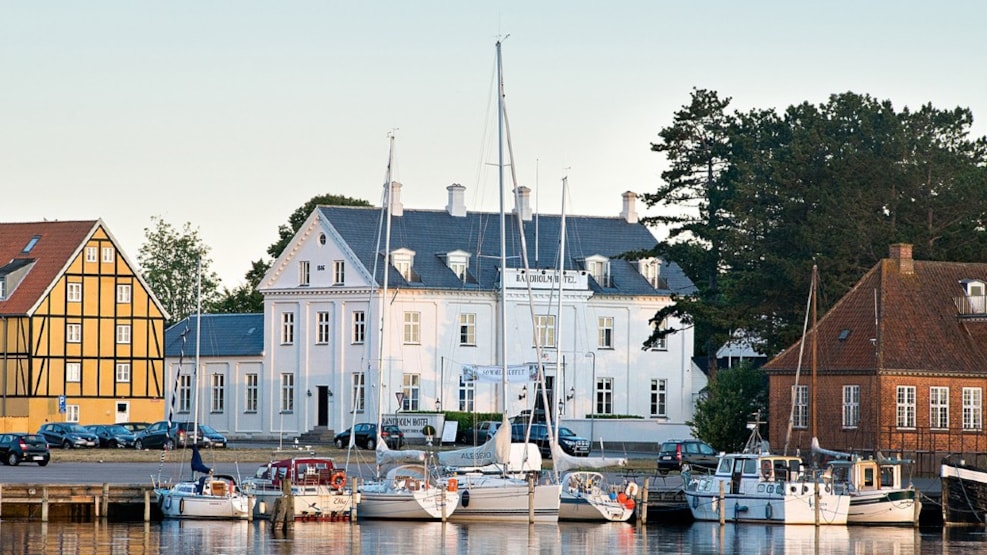 Bandholm Badehotel
Bandholm Badehotel is beautifully and idyllically located on the north coast of Lolland with a view of Smålandshavet, close to Knuthenborg Safari Park.
The seaside hotel dates as far back as 1692 and was restored to the original Baroque Revival style in 1886. It is located in the small and charming port town of Bandholm, which is noted for its yellow half-timbered houses and old warehouses.
If you want to enjoy a wonderful summer holiday at a seaside hotel, then Bandholm Badehotel makes a superb starting point for relaxation and well-being – however, this does not exclude a visit during the winter, as Bandholm Badehotel is among a select few Danish seaside hotels that are open in winter. Bandholm is home to Denmark's oldest lido, where generations of visitors have taken a refreshing swim in Smålandshavet.
Close to the hotel is the harbour, with a ferryboat to the small islands Askø/Lilleø. In front of the hotel is a small railway platform from which vintage trains pass through the forest to Maribo during the summer months.
The hotel has 43 bright and well-appointed hotel rooms, 7 of which have sea views.