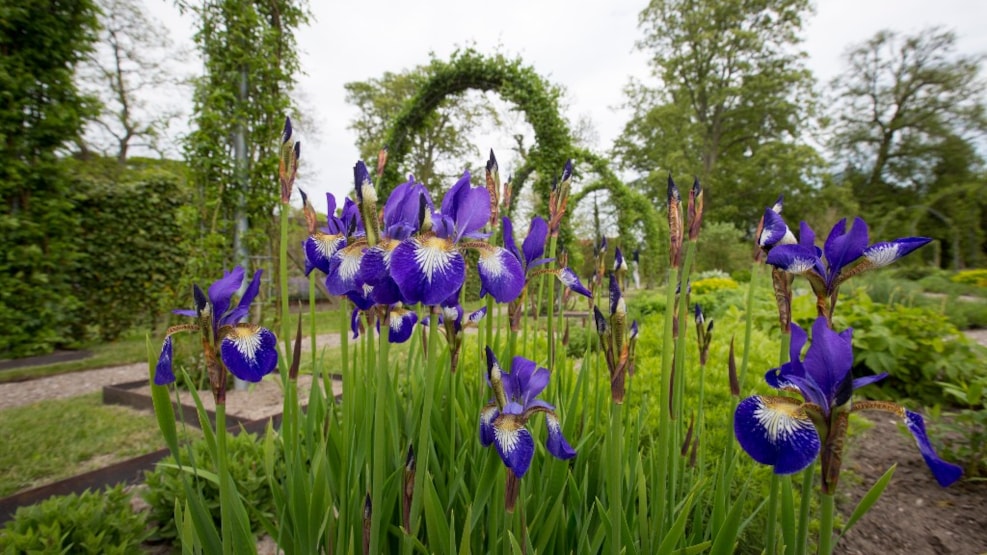 Corselitze Garden
There is ample opportunity in the garden to stroll around and enjoy a quiet moment on one of the benches. Along the winding paths, you pass a wealth of beautiful plants, flowers and not least the wonderful rose garden. The garden exudes history and romance with wonderful white bridges crossing the small lakes.
The sculptor Luigi Grossi has created the beautiful monuments found in the garden. In the garden, it is also possible to see the old ice house, the refrigerator of the time, which stands handsomely on a small hill.
The picturesque garden at Corselitze Estate is designed as a park with inspiration from English landscape gardens. Landscape gardener Mansa landscaped the gorgeous garden for Johan Frederik Classen in the late 18th century. Mansa had previously landscaped the unique garden at Fuglsang Manor.
The fine avenue from Corselitze Estate leads down to the Baltic Sea, where the General's Pavilion is located in Tromnæs Forest facing out to the water. In the vast forests surrounding Corselitze, it is also possible to see the fascinating Valdemar Oak – Denmark's largest tree.