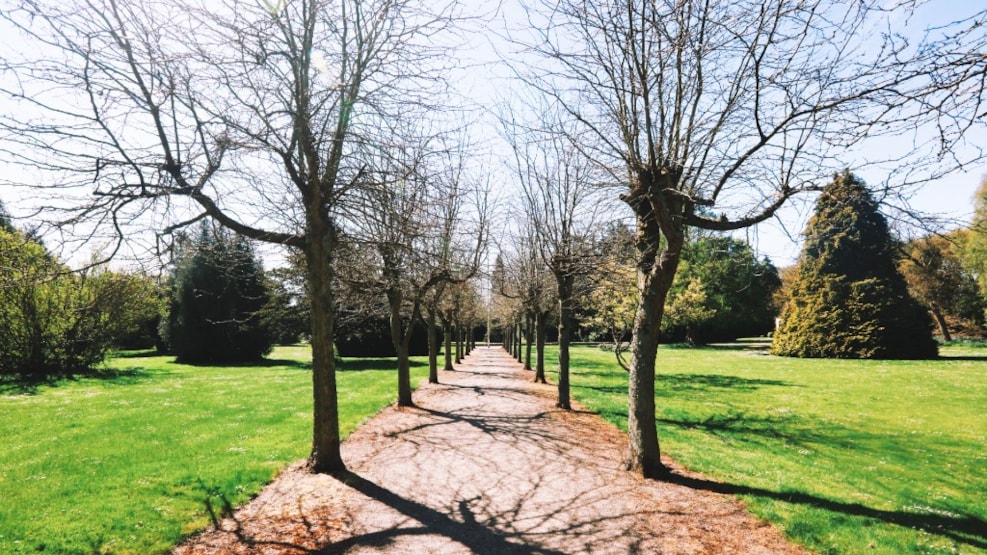 Fuglsang Garden
Romance in nature
Fuglsang Garden is the delightful park area belonging to Fuglsang Manor. Laid out in the English style popular in the second half of the 18th century, the park's main lines are still preserved today with pavilions, stone banks, green avenues and many rare trees and shrubs.
Fuglsang Manor is surrounded by an idyllic moat, and in calm weather goldfish and carp can be seen swimming in the clear water. The park also boasts several forest lakes whose luminous surfaces mirror the sunlight.
From manor park to wild nature
From the beautiful Fuglsang Garden, a path leads out to the wilder, untouched protected meadow area, Skejten. Experience the rare flora and fauna of this preserved natural area. Here there are excellent opportunities for walking or picnicking at the forest's edge, with several viewpoints and picnic areas overlooking the fields, woods and meadows.
Fuglsang Manor is open to visitors – feel the presence of history by stepping inside the magnificent manor buildings. The old tenant's house has been renovated into a cultural hall that hosts events year round, while the neighbouring renowned Fuglsang Art Museum houses a unique collection of the most important artists and movements in Danish art history.