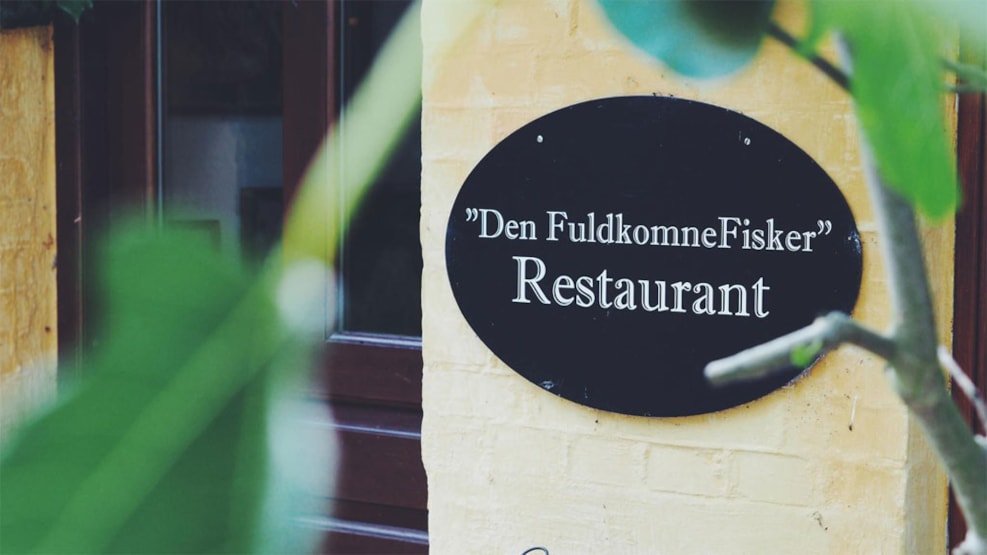 Den Fuldkomne Fisker
Embark on a unique culinary adventure at Restaurant Den Fuldkomne Fisker, where the sea and the southern skies are united on your plate.
Tempting taste and a sense of well-being
Restaurant Den Fuldkomne Fisker serves unique and exciting dishes. The chef doesn't skimp on seasoning, sending taste buds on a journey to southern shores. Seasonal ingredients are used in the specially selected dishes, and ideally they should be locally produced and organic to be eligible for a place on the restaurant's plates.
Restaurant Den Fuldkomne Fisker features a genuinely warm-hearted atmosphere. The restaurant is located in Onsevig Camping's scenic and beautiful surroundings that can be enjoyed during the meal. In summer, tables can be booked in the restaurant's inviting garden. Here, you can lean back and enjoy a glass of wine in the southern atmosphere among the fragrant herbs, which are also used in the cuisine.
After the meal
Need to stretch your legs after your delightful meal? Onsevig Harbour is just a short stroll from Restaurant Den Fuldkomne Fisker. And close by is Frederiksdal Estate, where the renowned Frederiksdal Cherry Wine is produced. If you like cultural activities, the Reventlow Museum is nearby. So is the fascinating Dodekalitten monument with its unique view of Smålandshavet.
VisitLolland-Falster © 2023