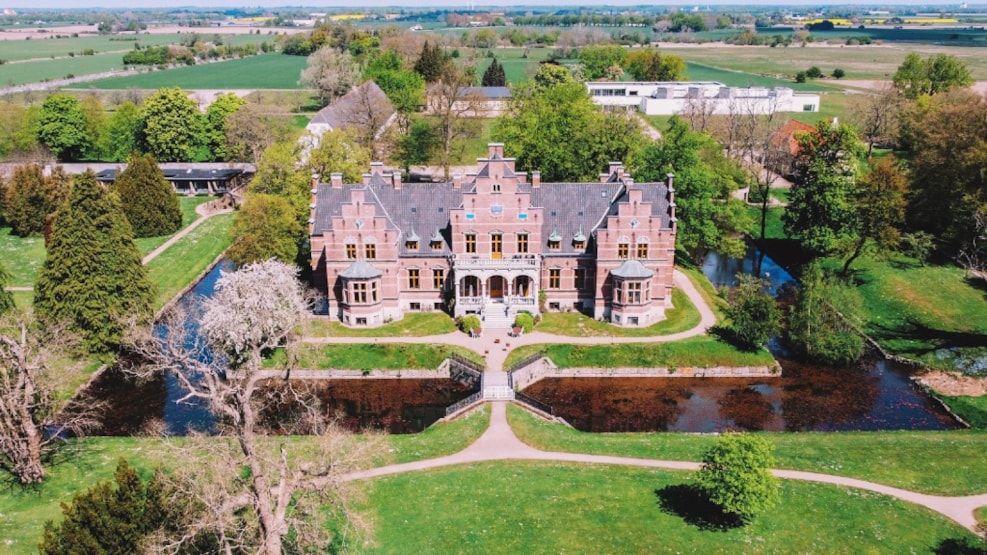 Fuglsang Manor Hotel
Stay in magnificent Renaissance surroundings at Fuglsang Herregaard – an unforgettable experience.
For more than a century, Fuglsang Manor was a retreat for Danish visual artists and composers. Today, the estate appears as an intact manor house, where the wings of history are felt in the listed buildings and the beautiful landscape.
Stay in atmospheric romantic surroundings in the manor's historic rooms or in the annex building from the 60s, Reden, with its own terrace and direct access to Fuglsang Garden. The rooms are named after personalities associated with the place through the ages and decorated with the original furniture.
The charming manor house bar is open to overnight guests. Here you will find a cold local Krenkerup beer, a good glass of wine, a nice cup of coffee or a good whiskey, which can be enjoyed in one of the manor's authentic living rooms or on the covered patio with a beautiful view of the garden. Depending on the season, it is possible to order our tapas plate with homemade and local specialties.
After a good night's sleep, a delicious breakfast with home baking and local products is served in Poul Abrahamsen's dining room.
Fuglsang Manor is filled with soul, spirit and a unique cultural heritage – for example, visit Fuglsang Art Museum or take a nice walk in Oluf Rude's footsteps on the medieval Skejten.
Fuglsang Herregaard is a highlight of any holiday on the South Sea Islands, whether you are looking for some of Denmark's most beautiful nature or are interested in award-winning art.