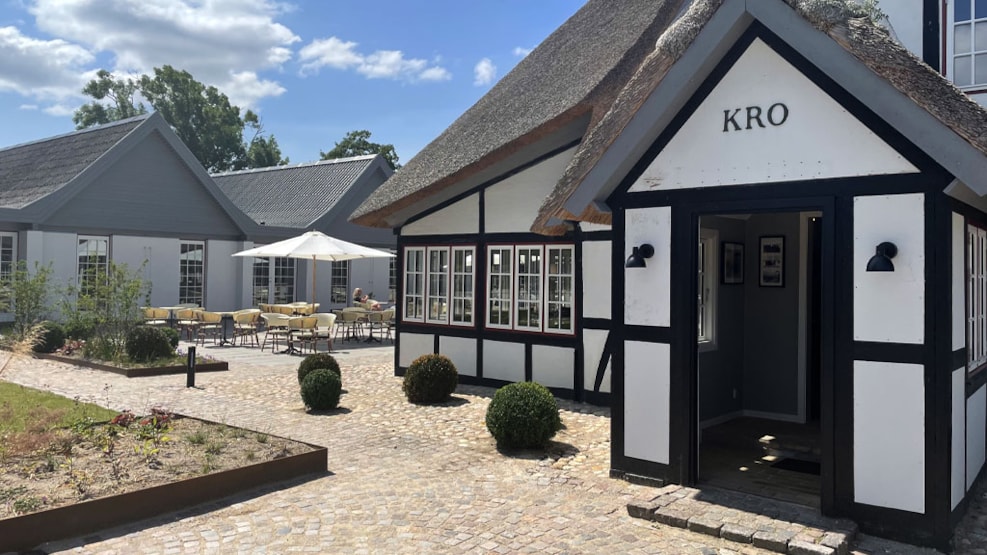 Hotel Nørrevang
Have a nice dinner and a stay at the cozy Hotel Nørrevang in the old seaside town of Marielyst.
The charming Hotel Nørrevang is a few minutes' walk from the heart of the holiday resort Marielyst. The main buildings were originally built as a farmhouse, but were converted into a summer boarding house in 1904.
Today, the beautiful thatched roof courtyard houses a hotel, restaurant and conference facilities. In the main house there is a restaurant, bar and fireplace room, and the décor still has a fingerprint of the original spirit of the inn.
The restaurant has gourmet on the menu all year round, where the seasonal dishes dominate. The hotel has 28 rooms, and Hotel Nørrevang is therefore an obvious place for holidays, parties, courses and larger conferences.
All year round, Marielyst is a wonderful place to enjoy holidays and extended weekends. A few meters from Hotel Nørrevang, the town's shopping life starts, where clothes, local delights and souvenirs can be bought in the shops. There are many family-friendly activities in the area, including golf, bowling, mini golf, segway, go-karting and paintball. The town is known for having Denmark's largest wooden terrace, which leads from the well-known square down to the 20 km long beach.
VisitLolland-Falster © 2023