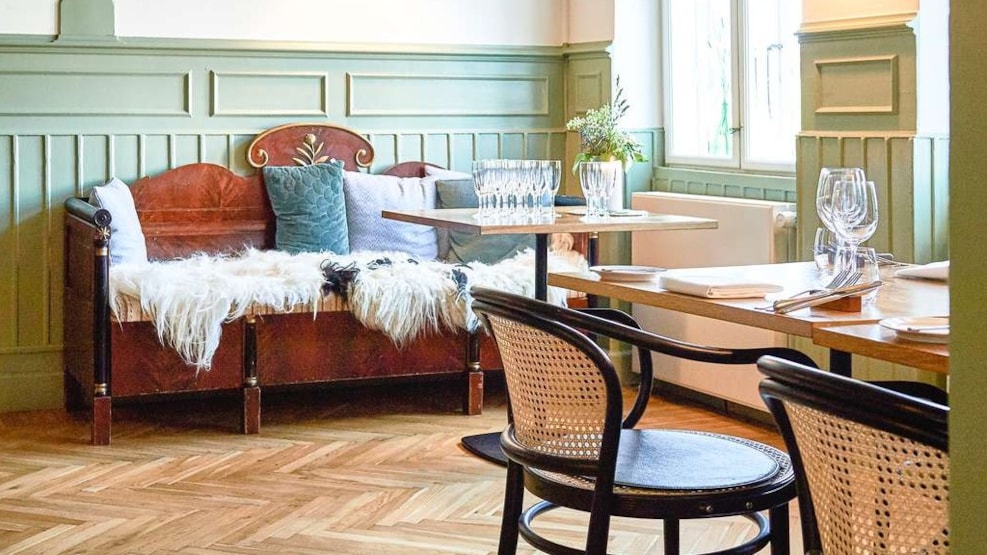 Green Experience
Hotel Saxkjøbing
Enjoy an unforgettable stay at the charming Hotel Saxkjøbing on the old square in the heart of Sakskøbing.
Hotel with charm
Since 1827, Hotel Saxkjøbing has been a quiet oasis away from the hustle and bustle of everyday life, where time slows down and thoughts can roam freely. In 2018, the hotel's historic buildings were carefully restored while preserving the hotel's distinct character and charm of buckled walls and creaky floors.
Step into the welcoming warmth of the old buildings housing a restaurant, lounge, banquet hall and courtyard, and appreciate the fine balance the hotel has struck when integrating modern facilities into the historic façade. 
A culinary universe
All year round, enjoy a memorable gourmet meal from the much acclaimed Danish cook Claus Meyer's kitchen, which serves as a culinary showcase of local produce and producers on Lolland-Falster. Specially selected, high-quality ingredients set the tone, and 'organic' is always on the menu. The freshness of locally harvested vegetables contributes to a dining experience in a class of its own. During the day, visit the small farm shop and take home the very same ingredients available to the kitchen's chef. 
VisitLolland-Falster © 2023