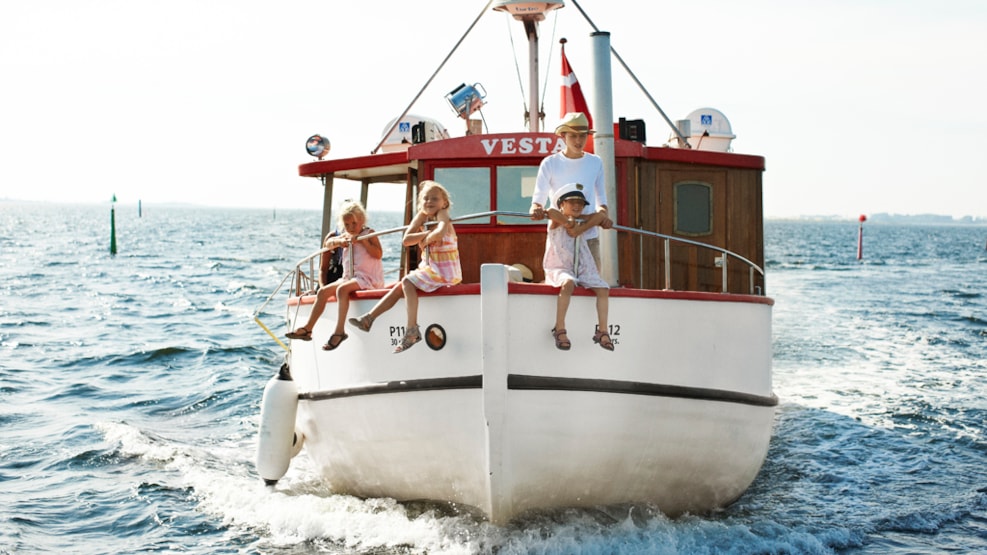 The Post Boat Vesta
Take a trip on the historic tour boat, Post Boat Vesta, and discover the beautiful Nakskov Fjord and coast from the water.
Throughout the summer, the Post Boat makes various trips to the small and unique islands in Nakskov Fjord. A trip on the Post Boat is a unique experience. From the boat, you can see the area's rich wildlife with beautiful waterfowl, and there are also good chances to see white-tailed eagles, seals, and porpoises. Here, you can escape the hectic life on the mainland while enjoying the beautiful scenery, calm waters, and coastline.
The Post Boat has carried provisions, passengers and, last but not least, mail to the smaller islands in Nakskov Fjord since 1938.
A trip with the Post Boat
The Albuen isthmus is a popular destination and offers several exciting experiences for the whole family. If you don't want to walk the 7 km, you can arrive from the shore with the Post Boat.
Read more about the different tours and book here.
Experiences on land
When the Post Boat docks at the harbour, there are plenty of opportunities to explore the exciting Nakskov Fjord Nature Park. At child-friendly Hestehovedet Beach there are many exciting activities and Denmark's second longest swimming jetty.
Get access to more exciting outdoor experiences in the 'Naturlandet' app.
VisitLolland-Falster © 2023