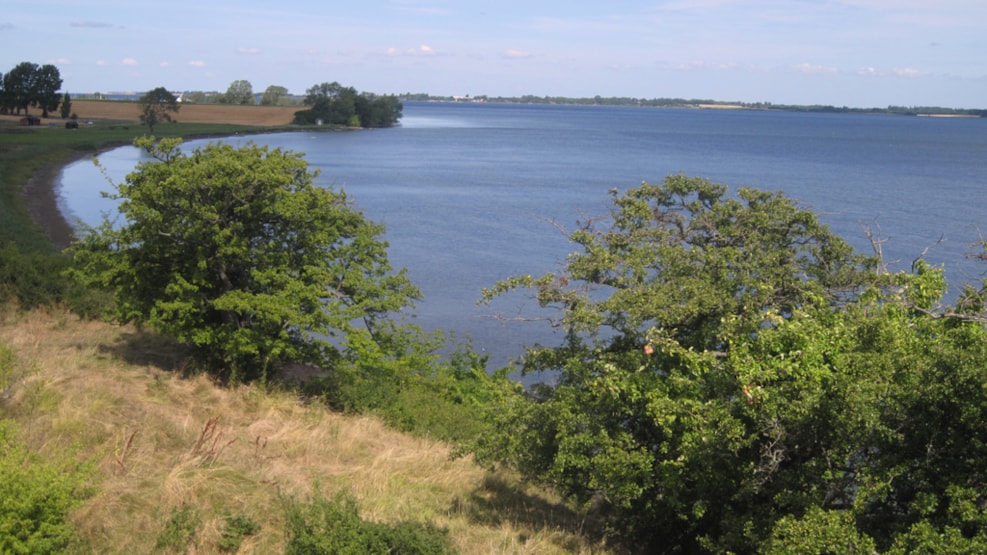 Ravnsby Hills
A beautiful, undulating landscape with fascinating valleys, hills, and idyllic lakes.
During the Ice Age about 20,000 years ago, huge blocks of ice were pushed back and forth, creating Ravnsby Hills. Several of the massive blocks of ice, known as 'dead ice', were buried underground and have since formed bogs and lakes in the area. This is how this unique landscape was created, with deep valleys, beautiful hills and breathtaking views of the Smålandsfarvandet strait.
Unique cultural and historical experiences
In the centre of the Ravnsby Hills, the fascinating monument Dodekalitten is enthroned with a view over the Smålandsfarvandet strait and the undulating terrain. The interesting dolmen and burial mound, Glentehøj, is just a stone's throw away from Dodekalitten. Back in the 1300s, the impressive Ravnsborg castle was built on the coast. Today, you can only explore the 18-metre tall hillfort.
Hiking and cycling routes
Thearea is ideal for hiking and cycling. The Lolland Alps cycle tour takes you around Ravnsby Hills and shows you around this unique landscape.
VisitLolland-Falster © 2023