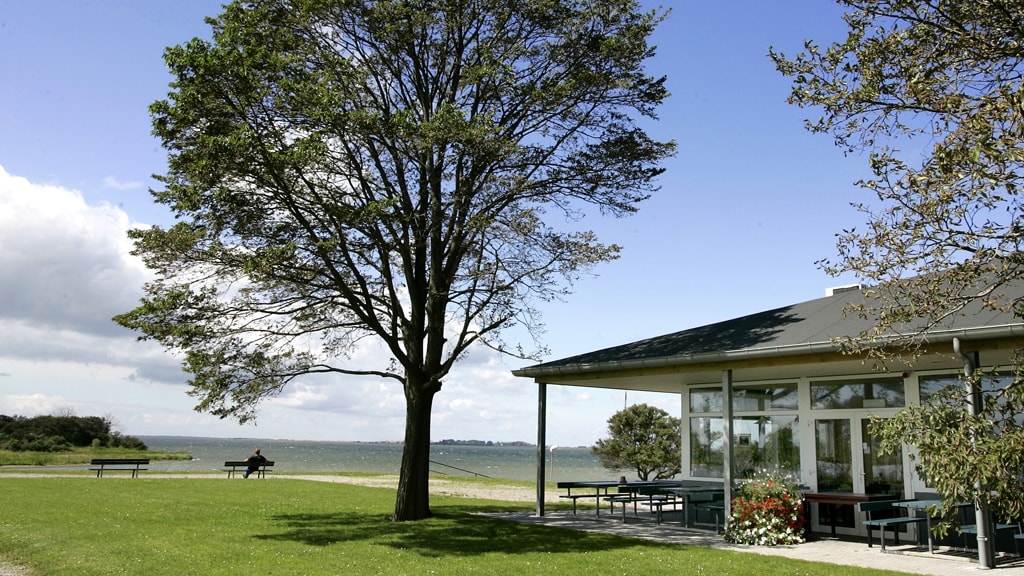 Restaurant Fjorden
The "Restaurant Fjord" is located at the heart of Nakskov Fjord, and offers easy access to water, child-friendly beach spots, volley ball courts, camp sites and a cozy marina. 
The 'iconic' bathing bridge at Hestehovedet is just a few meters from the restaurant, and it is a must to experience the sunset and the quiet sea after a nice dinner at the restaurant. If you arrive at the restaurant by boat you find the facilities necessary at the harbor, from where you should book enjoy a classic lunch served at Restaurant Fjorden before setting off to explore Nakskov.
The menu at "Restaurant Fjorden" covers many delicious dishes build around the seasonal availability of fresh and local ingredients. The premises are flexible and the opportunities are many whether you would like to organize seminars, a wedding or other festive events. "Restaurant Fjorden" is open all year for festive arrangements , and in the summertime the surrounding facilities are suitable for outdoor events and seating at the terrace with a 360 degree view of the inlet and infinite ocean.
The facilities are handicap friendly with lift systems, disabled toilet and ample parking opportunities.
Read more about events and opening times on the website.