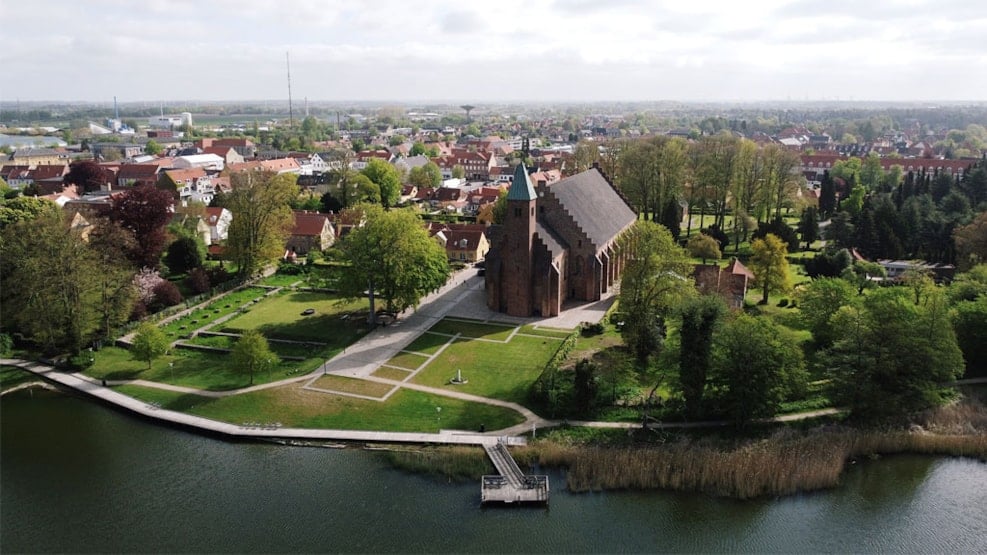 Royal daughter Leonora Christina
Follow in the footsteps of the king's daughter down by the old monastery ruins and see her memorial stone, tombstone and the crypt where she was buried in Maribo Cathedral.
In 1685, Christian IV's daughter Leonora Christina took up residence in Maribo Abbey – after 22 years of captivity for treason in the Blue Tower of Copenhagen Castle.
She lived here until her death in 1698, and was buried in the abbey church. Shortly after the burial, however, her body was removed – presumably by one of her sons – who reburied her in an unknown location.
Leonora Christina's tombstone and the crypt containing her coffin can still be seen in Maribo Cathedral.
A memorial stone for the daughter of King Christian IV can be found by the west gable of the cathedral.
The monastery ruins
Maribo Abbey was built in the 15th century as a double monastery, where both nuns and monks lived, along with an associated church.
The large abbey church, Maribo Cathedral, still stands.
The original ruins of the nuns' cloister can still be seen outside. A paving stone indicates where the walls from the old cloister were located.
VisitLolland-Falster © 2023