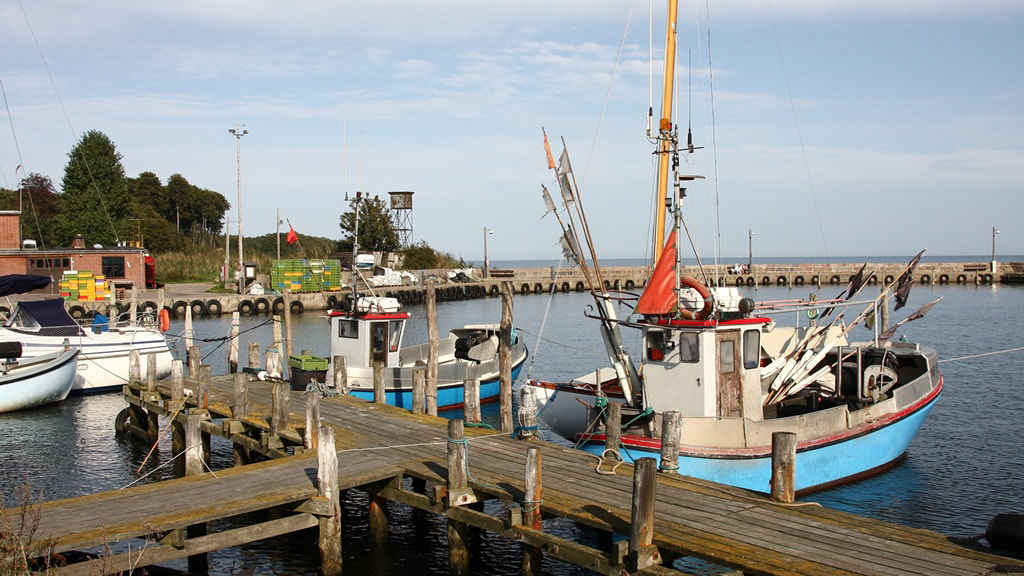 Hesnæs Harbour
Visit the cosy fishing village at Hesnæs Harbour with its unique thatched houses, and enjoy the view of the sea and the thick Corselitze forests.
Seaside cosiness
Enjoy the view at the harbour at Hesnæs while observing the rhythms of fishing life from yesteryear. The harbour is home to a small fishing fleet that still sails out every morning, returning to deliver freshly caught fish to local shops and smokehouses. During the summer, the many pleasure boats docked in the harbour lend the whole area a cosy ambience.
The thatched houses in the area around Hesnæs are unique in Denmark and among the area's best-known sights. Built after the storm surge in 1872, the houses testify to the trials of life close to the sea, and one can only admire the quiet determination of life at the mercy of magnificent nature. Combine your visit with a wonderful walk or bike ride and experience forest, beach and lovely views.
Food for the soul
Enjoy a picnic amidst the picturesque seascape at one of the established dining and barbecue areas at the harbour. Or visit the elegant Restaurant Pomle Nakke, just a stone's throw away, for a gourmet meal in the midst of a forest overlooking a cliff. Nestled high above the water, you can enjoy a refined take on traditional dishes accompanied by nothing but the roar of the sea and the rustle of the wind in the beech trees. The chef primarily uses locally sourced ingredients, serving the changing menu with carefully chosen wines, refreshing beers and tasty juices.