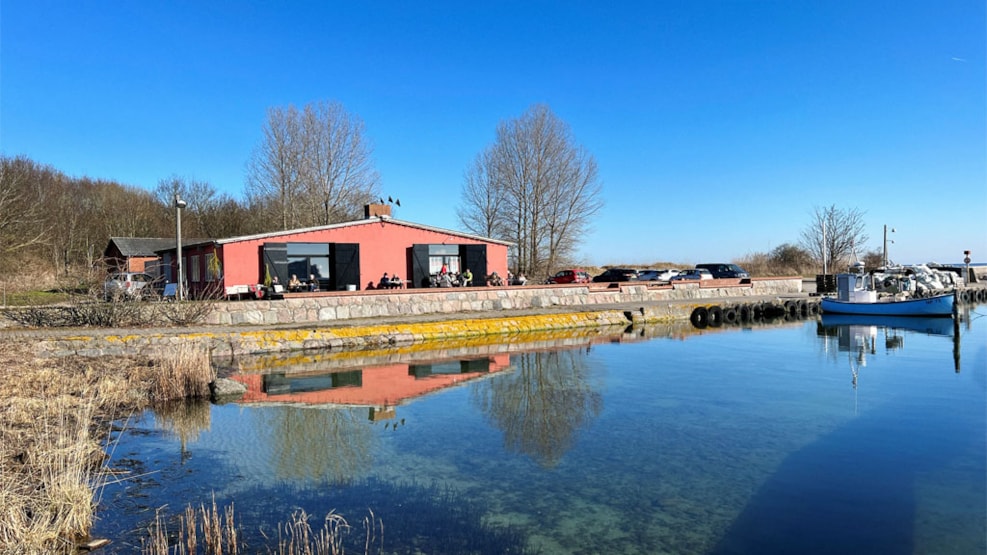 Hesnæs Harbour
Hesnæs Harbour, which has thatched houses, beautiful woods and swimming beaches, has expanded so that sailors can stock up and eat at the harbour. Bakery, patisserie, cafe, take-away, and lots of events at the harbour.
Seaside cosiness
Enjoy the view at the harbour at Hesnæs while observing the rhythms of fishing life from yesteryear. The harbour is home to a small fishing fleet that still sails out every morning, returning to deliver freshly caught fish to local shops and smokehouses. During the summer, the many pleasure boats docked in the harbour lend the whole area a cosy ambience.
The thatched houses in the area around Hesnæs are unique in Denmark and among the area's best-known sights. Built after the storm surge in 1872, the houses testify to the trials of life close to the sea, and one can only admire the quiet determination of life at the mercy of magnificent nature. Combine your visit with a wonderful walk or bike ride and experience forest, beach and lovely views.
Taste fine delicacies
Hesnæs Havn Spisehal, Bageri & Konditori serves light dishes and amazing pastries, which can be enjoyed in the relaxed atmosphere of the rustic old net house. It is also possible to buy freshly baked bread, takeaway meals and other delicacies to take home.
Close by is the sister restaurant Pomle Nakke, where gourmet food is served in scenic surroundings. The traditional restaurant is perched on the cliff, with the roar of the sea and the rustle of the wind in the beech trees in the background. The chef primarily uses local ingredients in the varied menu.
During the year, there are various events at both Hesnæs Harbour and Pomle Nakke.
VisitLolland-Falster © 2023